Telegram Account Generator
Telegram Phoenix
---
Telegram automatic virtual number generator
Build and store auto number in arbitrary state format, for all of API software.
---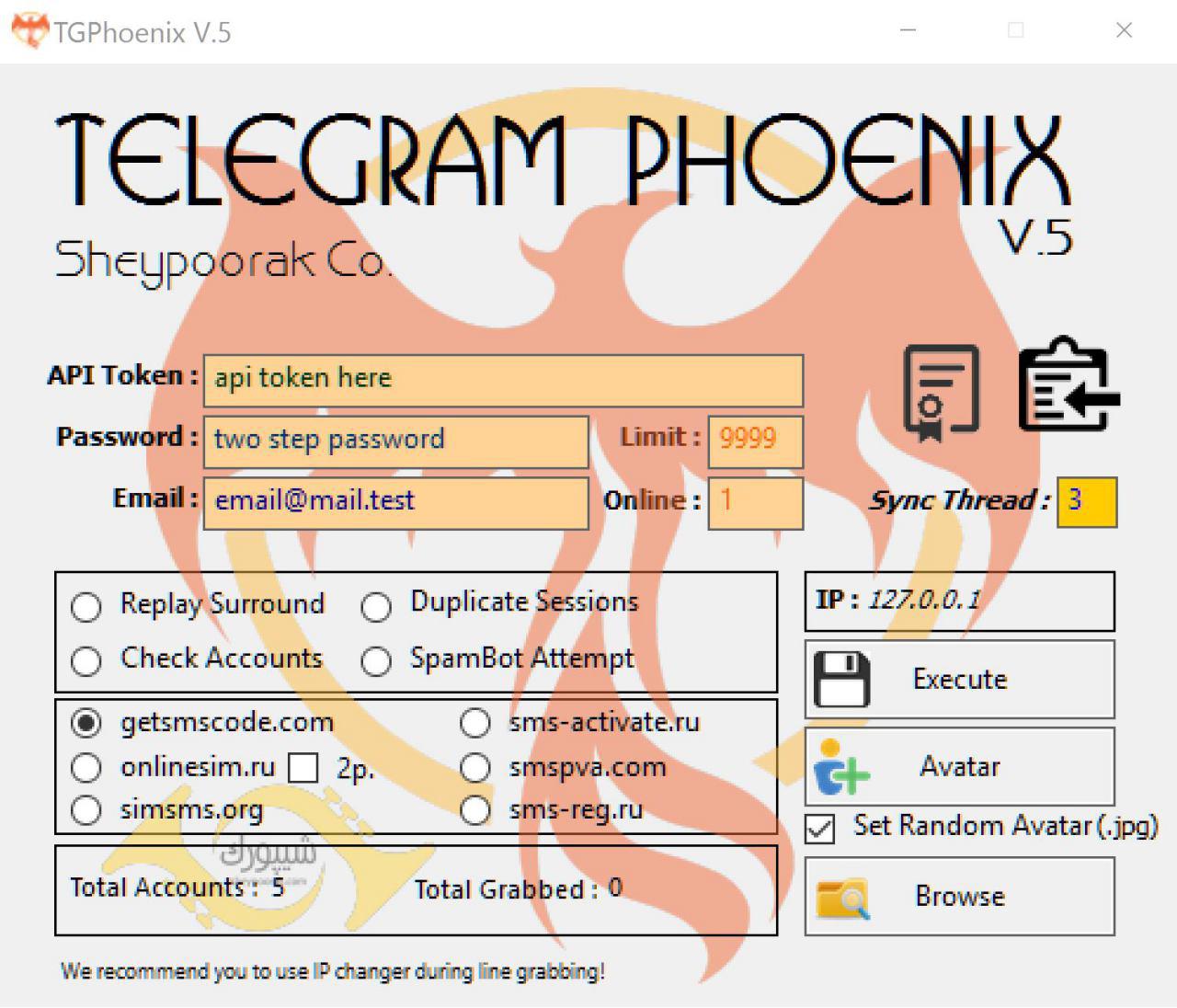 ---
Some features:
1- Get virtual numbers from 6 website.
2- Get the number of China, Russia, USA, Indonesia, England, Hong Kong, Vietnam, Ukraine and ....
3- Making the account of STAT format
4. Make a Settlement Number
5- Possibility to put the name and profile photo
6- Ability to select the number of application numbers to build the application
7- Possibility to put the password on t data
8- Possibility to place a two-step password on the T data
9- Possibility to put a proprietary ID on the T data
10.automatic ip changer.
11. automatic mac changer.
12. automatic delay.
13. See your inventory credentials in a dedicated account
---

* Comes with all the prerequisites and educational videos for your easy use *
---
Buy online
and
After payment, Immediately will be emailed your account information and access link.
Price:$71

---
Get updates for free
Usage Guide + English Video Tutorial
Perform installation and configuration on your personal computer through the TeamViewer for free (if needed)
---
---
---
---
#Label - #Tag - #Tags - #Page - #tgMember - #sitemap